Kristalia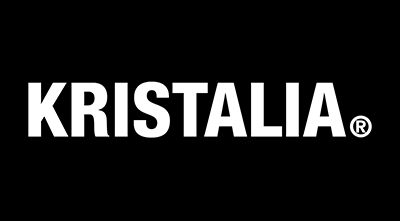 Αυτή η διεύθυνση ηλεκτρονικού ταχυδρομείου προστατεύεται από τους αυτοματισμούς αποστολέων ανεπιθύμητων μηνυμάτων. Χρειάζεται να ενεργοποιήσετε τη JavaScript για να μπορέσετε να τη δείτε.">www.kristalia.it
Αυτή η διεύθυνση ηλεκτρονικού ταχυδρομείου προστατεύεται από τους αυτοματισμούς αποστολέων ανεπιθύμητων μηνυμάτων. Χρειάζεται να ενεργοποιήσετε τη JavaScript για να μπορέσετε να τη δείτε.">Αυτή η διεύθυνση ηλεκτρονικού ταχυδρομείου προστατεύεται από τους αυτοματισμούς αποστολέων ανεπιθύμητων μηνυμάτων. Χρειάζεται να ενεργοποιήσετε τη JavaScript για να μπορέσετε να τη δείτε.
Kristalia was established in 1994 by young entrepreneurs from Friuli who share two great passions: design and jazz.

From the outset, Kristalia has given special attention to innovative design projects through experimentation and searching for new technical solutions, using materials borrowed from the fields of fashion and sport.

In autumn 1995, Kristalia presented its first catalogue to the sales network. Production immediately met the needs of a public oriented towards contemporary furnishings while maintaining details and reassuring traditional styles.

From the end of the 1990s, with the creation of a definitive company organisation, Kristalia began to pursue a different path and attract consumers who were particularly attentive to the aesthetic and qualitative characteristics linked to innovation in Italian and international design.