Cloud7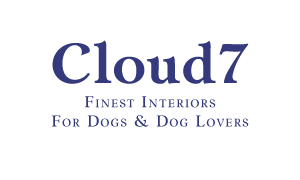 Αυτή η διεύθυνση ηλεκτρονικού ταχυδρομείου προστατεύεται από τους αυτοματισμούς αποστολέων ανεπιθύμητων μηνυμάτων. Χρειάζεται να ενεργοποιήσετε τη JavaScript για να μπορέσετε να τη δείτε.">'+addy_text17582+'<\/a>'; //-->

CLOUD 7 is a new Berlin-based label offering stylish, contemporary products and accessories for dogs and dog lovers.

The lovingly designed high quality products have been created to enhance and strengthen the relationship between people and their beloved pets.

The brands foundation and philosophy is based on the core principles of eco-friendliness and fair trade.

Founder and Designer Petra Jungebluth has enjoyed a long and successful career in fashion design and marketing for iconic international brands such as STRENESSE, TOMMY HILFIGER and LIZ CLAIBORNE.

Her passion for fashion and design coupled with her love for dogs grew into a desire to develop her own canine accessories brand.

CLOUD 7 represents all products that she herself as a pet owner had always missed, i.e. unique products with playful designs made only from premium eco-friendly quality.